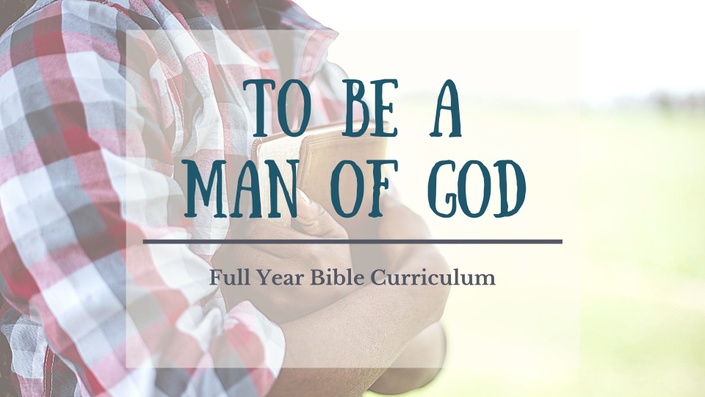 To Be a Man of God - Homeschool Edition
Imagine your son, at age 14, being so sure that God values who he is, right now at age 14.
And because he is sure of that, he knows that his friends are not the ones who give him value or purpose. He doesn't have to go along with their schemes to fit in - because he already fits in, with God.
This course establishes, from scripture, how God wants men to be and that He has given them all they need to know to accomplish it.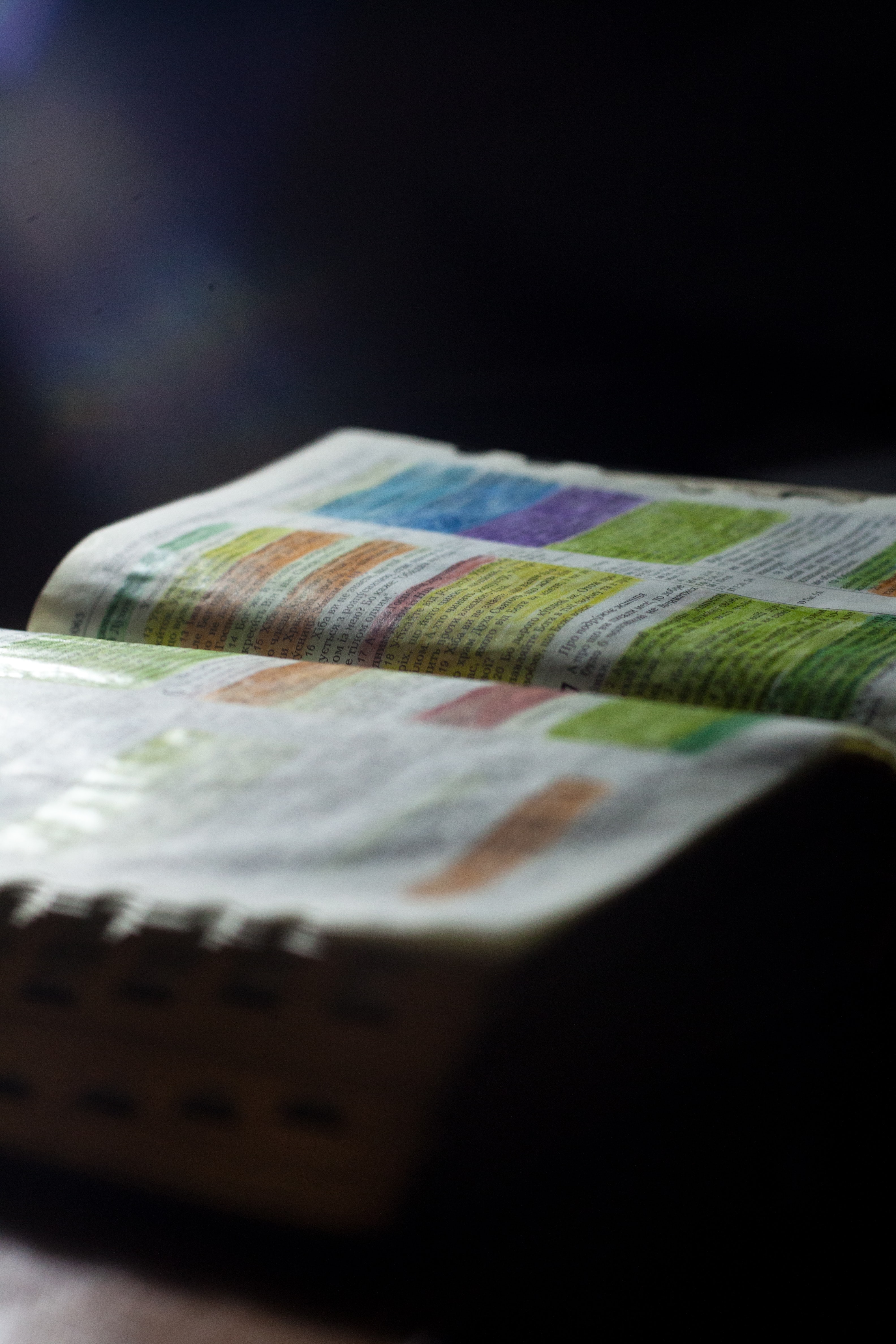 "To Be A Man of God focuses on the challenges and issues young men face as they develop and grow into the man God describes in The Bible. The 26 lessons utilize scripture heavily to help guide the student to apply principles taught in the lessons. The material is written in a format that is understandable and leaves many opportunities for the teacher to spend additional time during each lesson to engage the students in discussion. The Study Builders at the end of each lesson give the students an opportunity to visually see how the scriptures included in each lesson not only tell us what God wants us to do but also show us how they apply. This topic is timely and needed in the culture we currently face."
- Nevin C. Father to two sons
The World offers Young Men
Nothing but Conflicting Concepts
of What it is to be a Man...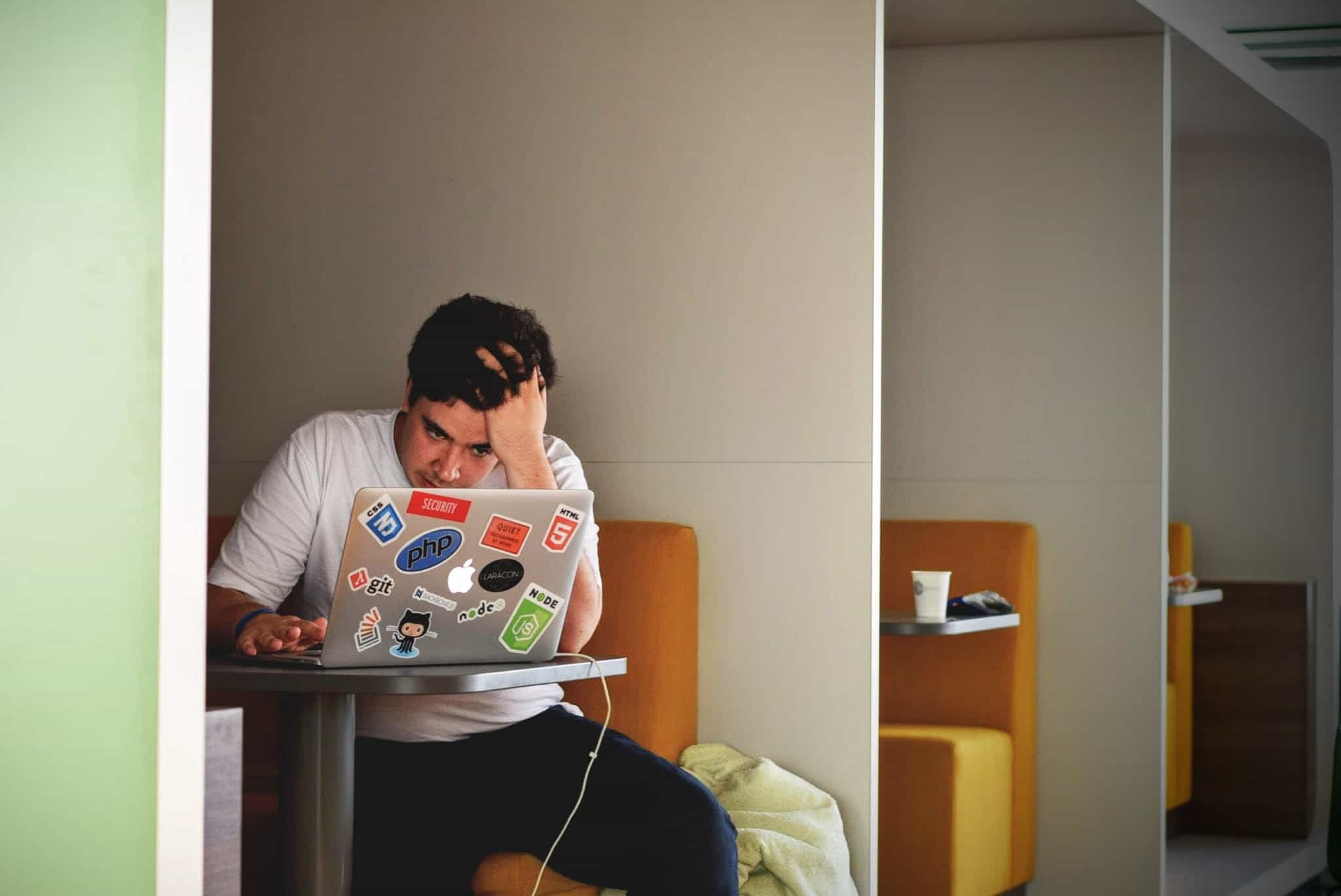 This impacts the way you, as a young man, think and make decisions.
How you make decisions is often based upon how we see ourselves and the purpose we believe we fulfill.
Peer pressure works because we aren't certain about who we are or what we want. When someone else pushes that a crazy stunt is a good idea - and that it will show how "brave" or "smart" or "bold" we are… If a young man is not sure of who he is and the standard he lives by - he will allow others to make his choices for him.
For young men, the world makes it very hard for them to see themselves as being valuable - now or in the future.
They are told they need to be more of this and less of that.
While inside, they are struggling to just figure out who they are in the first place!
To Help Young Men to Stop Listening to the World,
They Need to Know How God Sees Them.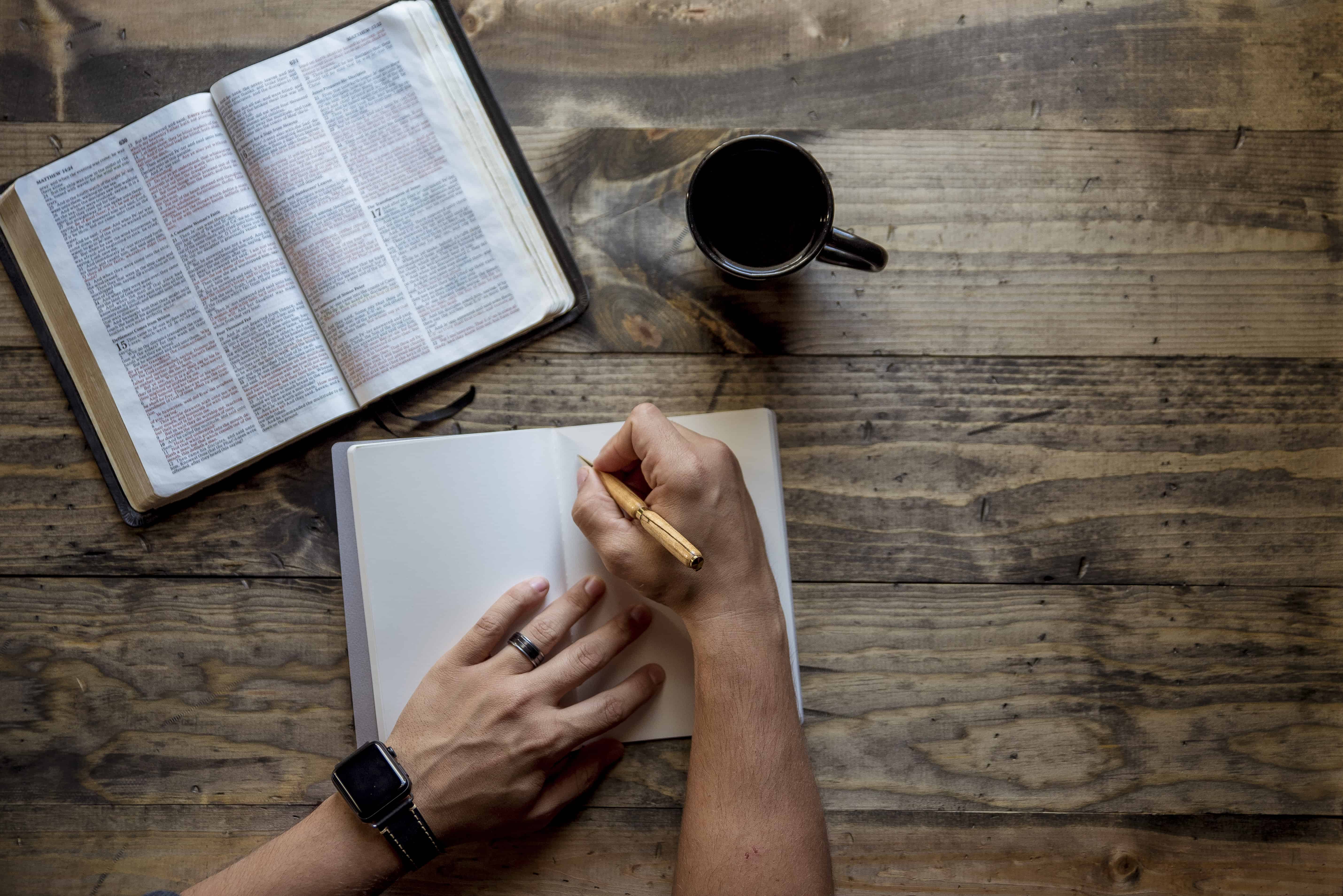 It all comes back to knowing you are created by God.
He created you to do SOMETHING.
The simple truth is, if God intends you to do it - then logically it means that YOU can.
God cares about you and finds you valuable to His service. Single, Married, Old, Young - there is work that you can do.
The frustration has to be kept at bay - the noise that comes from the world; all those people who say men are one way and all those other people who say men SHOULD be another way.

Fortunately, you do not have to figure all this out by yourself!
God's word will give you the knowledge to empower a life-changing awareness of how you fit in the world in which you live.
The Question is: How Does a Young Man Step into the Role God Designed for Him?
I get it. It is hard.
It took me years to stop listening to the lies Satan had whispered in my ear to keep me from thriving as God intended I should.
When raising pre - teen and teenage children, I saw their struggle to see themselves as valuable, useful, attractive, etc.
Satan was already waging a war with them!
I needed an answer that would make a difference. One that would help them see how wonderful they already were, as well as their potential.
I needed to find the words to show them the role God designed for them.
I found the answer in the only source I knew that could do all of that: God's Word.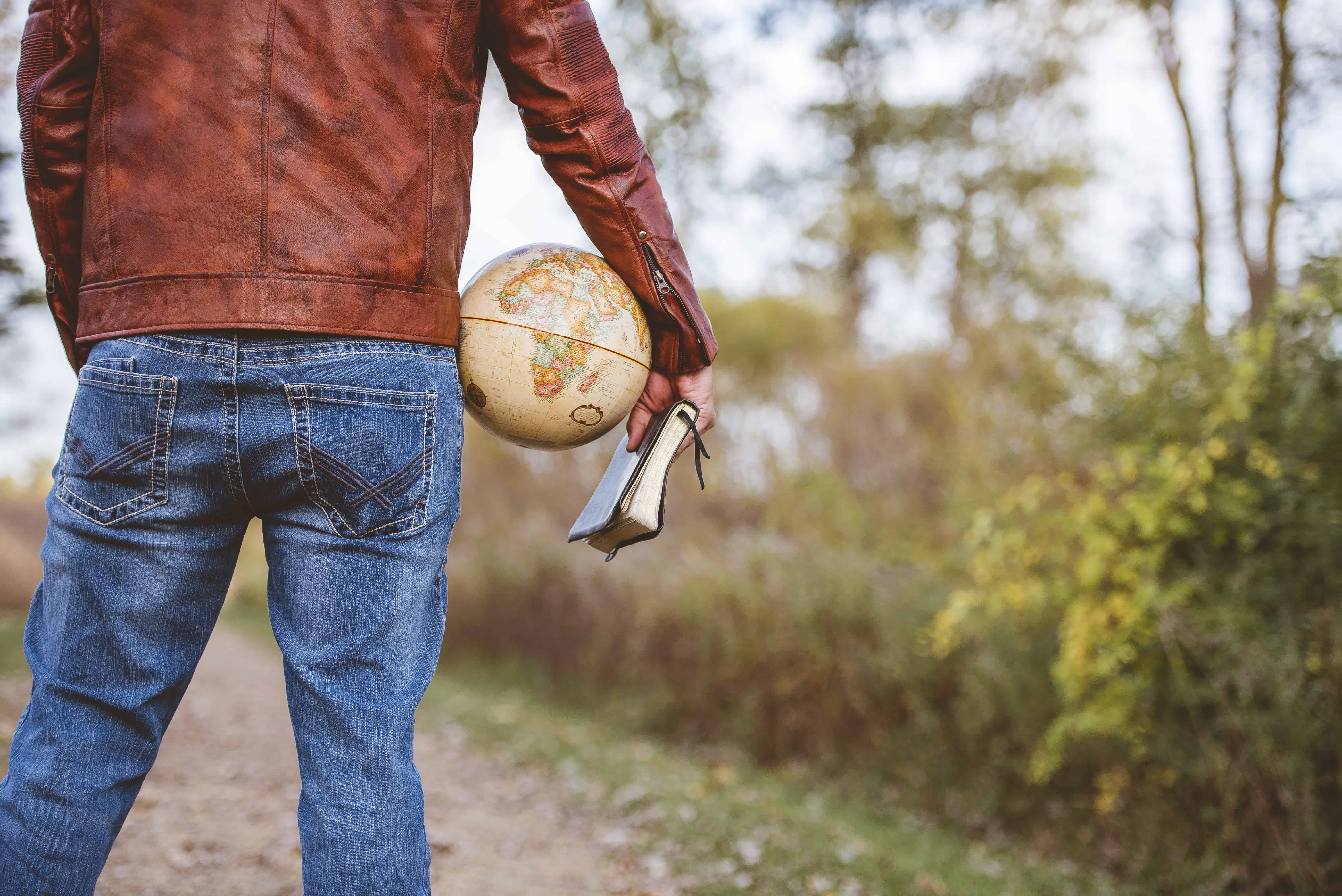 The Bible is full of practical examples. We are not left to figure things out on our own!
We have been given a playbook, a road map, a loving letter - written by the One who cares about each of us more than anyone else.
Discover over 22 examples who teach how to grow into a "man after God's own heart".
Let me ask you:
Each individual is created to bring glory to God. Would it make a difference if you were convinced that was true?
God is aware of you, personally. Would knowing that God cares about what you do and how you feel make a difference in how you see yourself?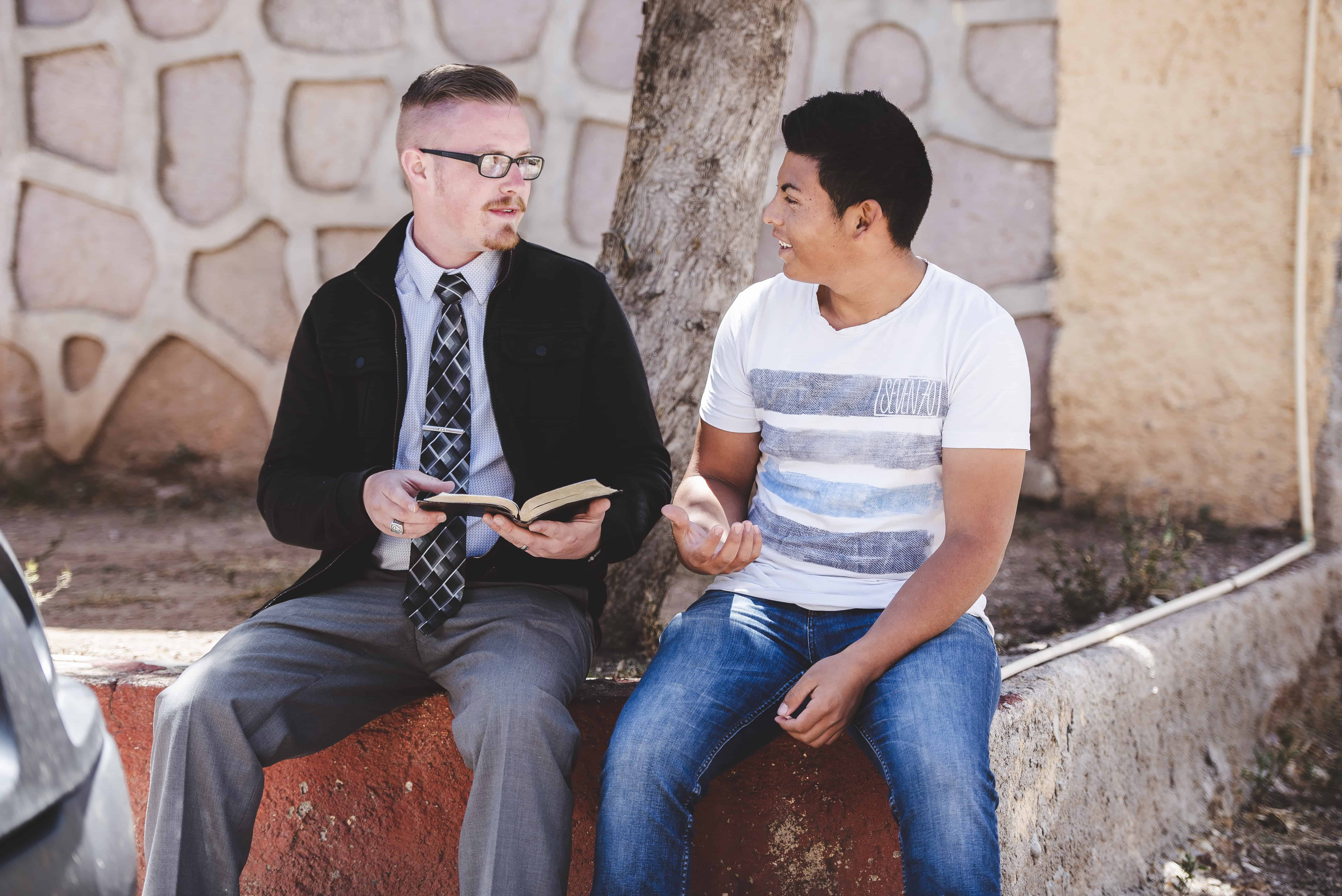 So, What is the Answer?
To Be a Man of God
Homeschool Bible Study course
To Be a Man of God will show how to find the Confidence to Be the Man God says you can be.
God has gone to great lengths to provide for each of us. He knows us each so well, that He knows the number of hairs on our head. That means He also knows exactly what you need to become a man God can call "friend".

To Be a Man of God pulls together hundreds of verses to help you to KNOW those things.

What you get in the course:
13 lessons for building strong character and relationships
Studies of 22 men from the Old and New Testament
3 lessons on Song of Solomon, modestly structured to be appropriate for teaching in any age group

5 Study Builder Reviews and 5 Quizzes

2 Essay Assignments

1 Final Study Builder Essay Exam

Plus Helpful Resources and access to the authors if needed.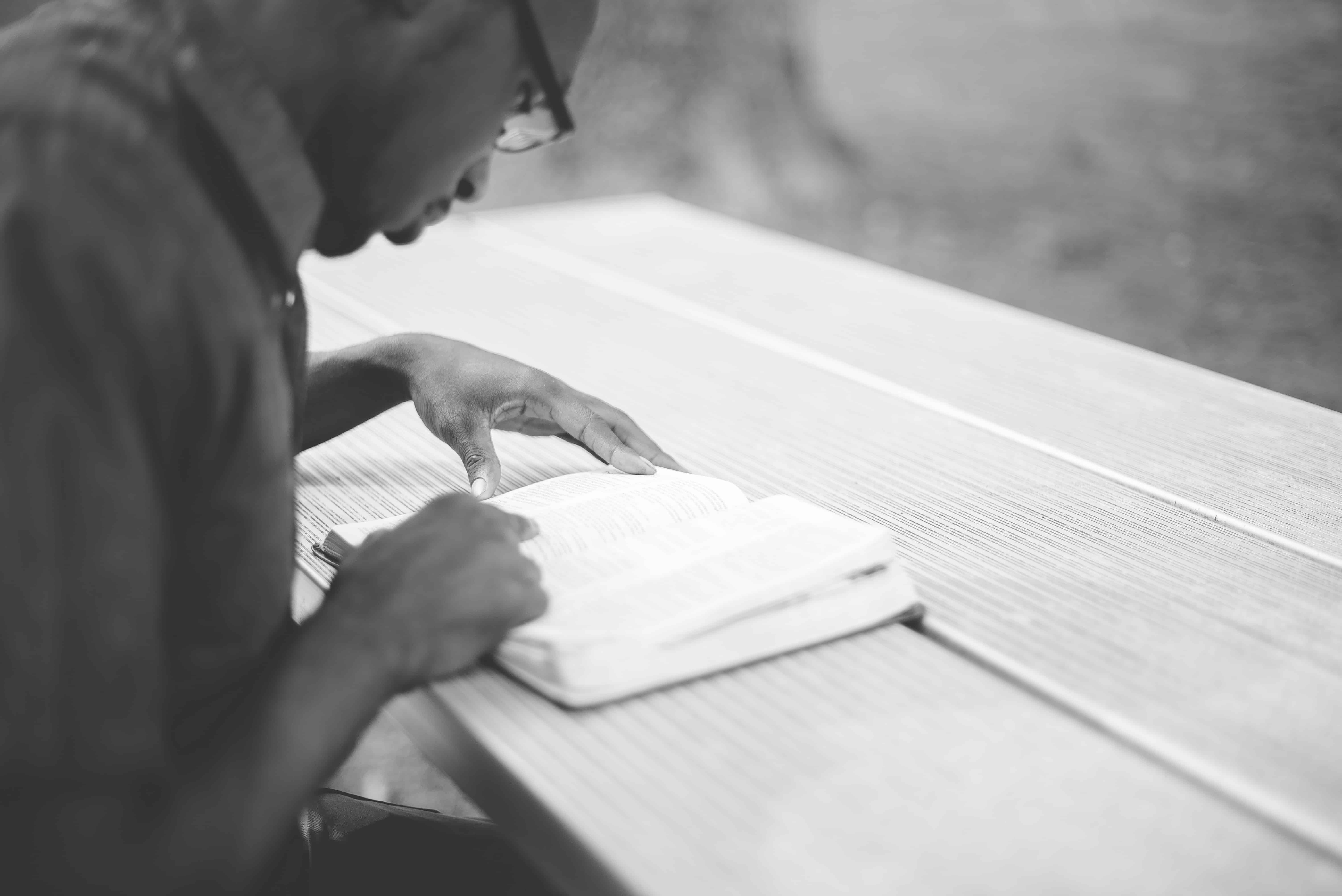 Course Curriculum
Start Here!
Available in days
days after you enroll
RESOURCES
Available in days
days after you enroll
Section One
Available in days
days after you enroll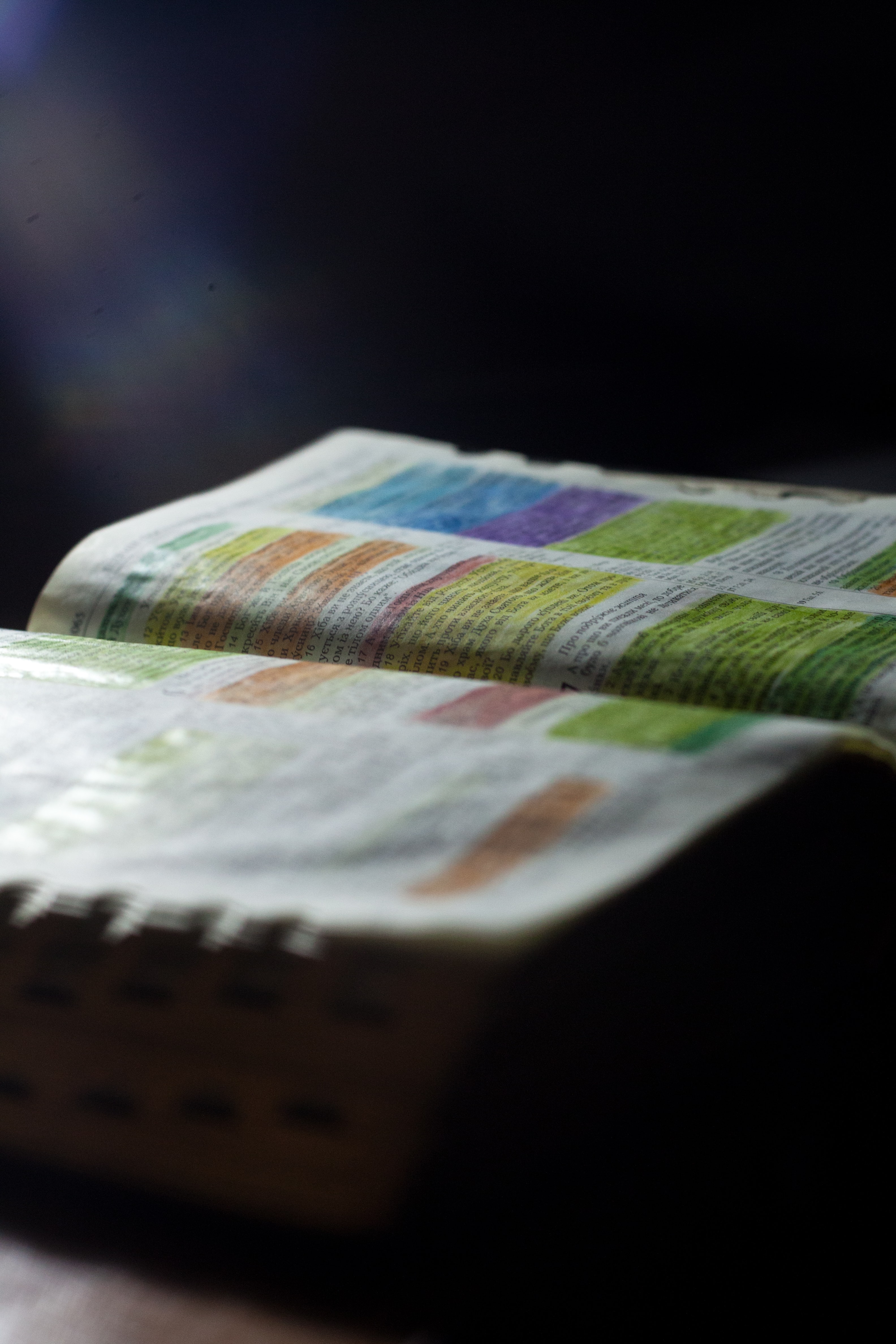 "... a good mix of questions, scripture, and commentary. I also thought it flowed very well. I liked and thought it was a good idea to have the Study Builders portion at each lesson for students to place/categorize scripture... I would think this material as written would be appropriate for the age 8+. I found it to be an encouraging study... The Song of Solomon portion was very well done and in an appropriate way"
- Bo R. Father of four sons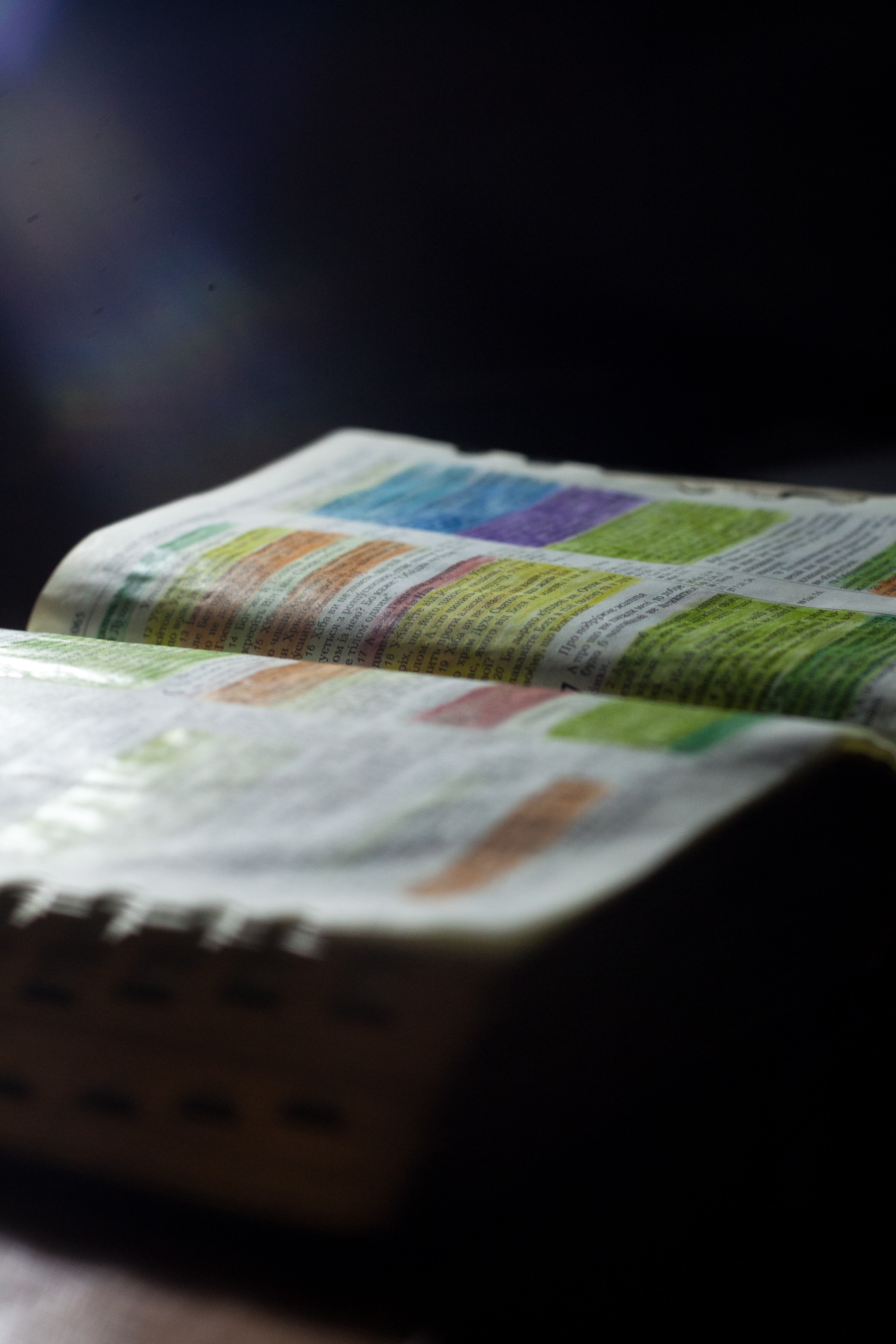 "I've reviewed the material and find it extremely insightful. Unlike many study materials put out these days, this material is interactive and challenges its readers to fully engage. The flow of the material is a guide for anyone to truly understand their value in God's eyes. Most importantly, the material is loaded with scripture, appropriately allowing for the Word of God to speak for itself. As a man, husband, and father of four sons, I would definitely recommend this material..."
- Matthew H. Father of four sons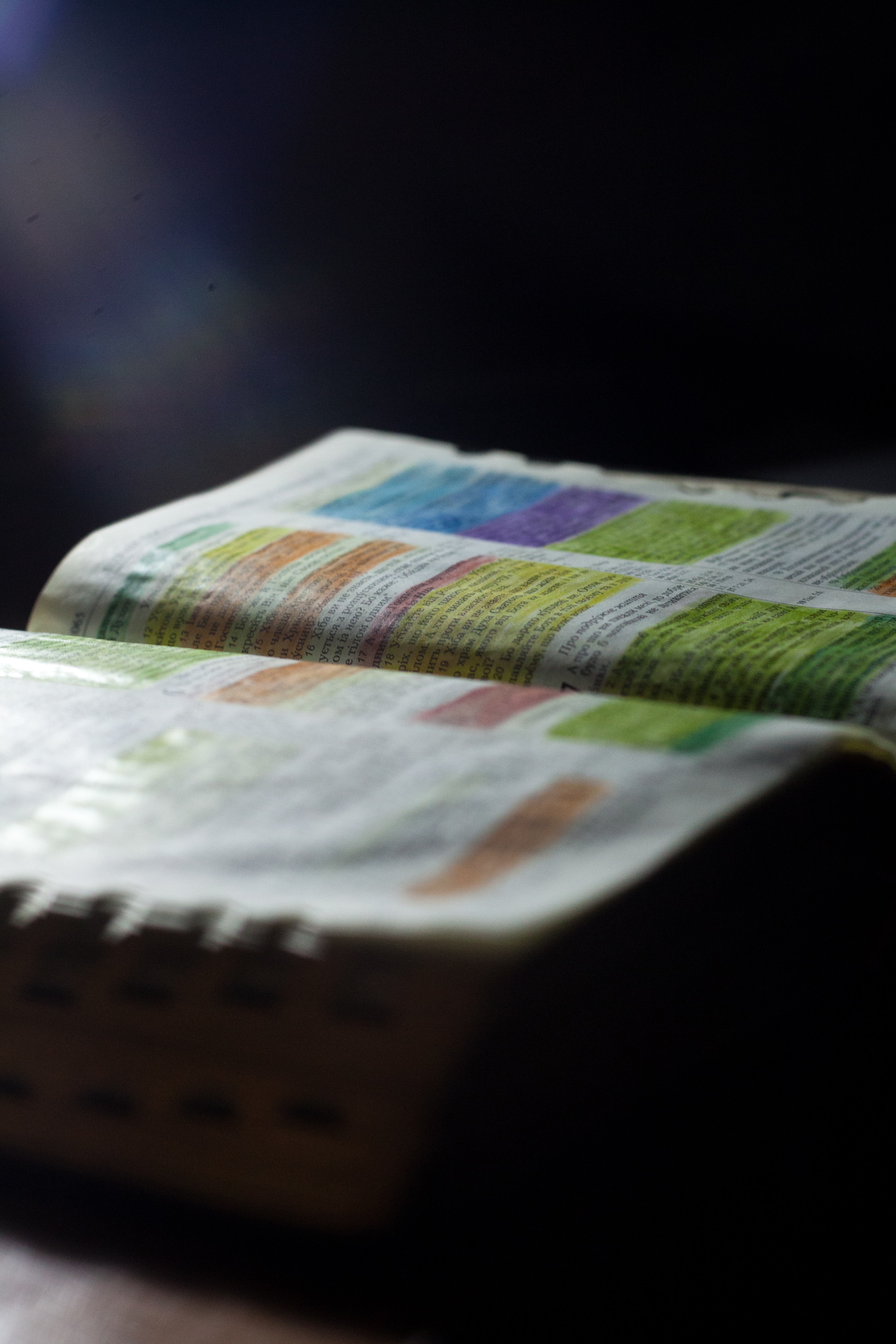 "... I think this would be a good tool for men in general, young, old or where ever they are in life. One of the most important things you state is that God has the authority to direct our lives, so true. This...would be especially helpful because it is based on what the Bible says in regards to men, not what the world says makes a man. It also includes examples of men in the Bible with both their good and bad attributes. Side note - Song of Solomon: Thanks for the breaking it down and stating that it has to be in harmony with the rest of God's Word."
- Clayton A., Father of one son
Frequently Asked Questions
When does the course start and finish?
The course starts now and never ends! It is a completely self-paced online course - you decide when you start and when you finish.
How long do I have access to the course?
How does lifetime access sound? After enrolling, you have unlimited access to this course for as long as you like - across any and all devices you own.
What if I am unhappy with the course?
We would never want you to be unhappy! If you are unsatisfied with your purchase, contact us in the first 30 days and we will give you a full refund.
Is this material appropriate for all ages?
The material, generally, is appropriate for anyone over the age of 11. Pre-teens as young as 9 likely could answer the questions, but the lessons on Song of Solomon and the Bonus lesson about Tamar, Tamar, and Dinah are more appropriate for someone older. It will be up to each Parent's judgment as to whether or not they think their son is ready for all of the content in the study.
Isn't Song of Solomon too adult to teach to Junior High girls?
Yes and No. It depends on how you teach it. The lessons are designed to handle the book modestly. There is no discussion of things young boys do not need to be thinking about. Included in the curriculum is an explanation of how Song of Solomon is handled, as well as the author's perspective of the book. If you have more questions about this, feel free to email me at
[email protected]
Is there a Teacher's Guide or Answer Key to the material?
No to both. The nature of the material is that it promotes independent thinking and problem-solving. Everyone who studies the Bible comes at it from their own perspective - where they are right now. So each person may have a different response to some of the questions or on the Study Builders. The other questions are built straight out of the verses they refer to - so answers should be found within the scripture itself. Using NKJV will make the lessons easier because this is what was used for the wording of the questions. For this reason, an Answer Key is not needed. The teacher would do well to be familiar with the material - study it along with the student even - to be prepared for any questions the student may have. If you do run into a question you or the student do not understand what is being asked feel free to ask in the comments of the lesson or to email the author at
[email protected]
For what grade level is this material best suited?
Junior High and High School grade levels should have no trouble with the material. The material is written with a 13 - 15-year-old in mind, but more mature 11 or 12-year-olds would have no trouble. I wouldn't expect a 9-year-old to have enough understanding from life experiences nor time spent studying the Bible to be able to do the lessons independently, but they certainly could with guidance (just leave out the Song of Solomon and Bonus lessons to use when they are older.) But again - each parent knows their child best.
Is there a study guide for girls as well?
Yes! See our school for the bible study guide "To Be a Handmaid of the Lord." This is the companion study guide to "To Be a Man of God."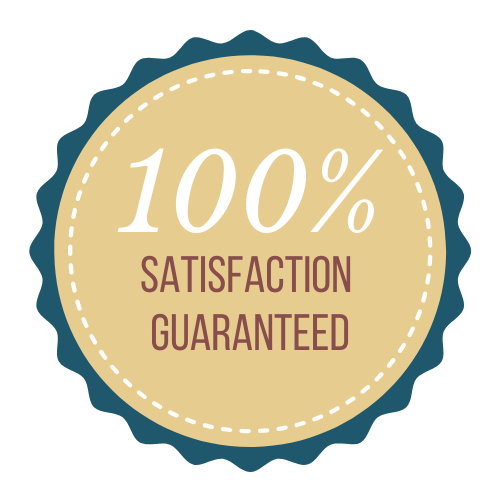 100% Happiness Guarantee!
You can feel secure with our 100% Happiness-Guarantee. If you are unhappy with your purchase, just let us know and we'll send you a prompt refund.
Your Instructor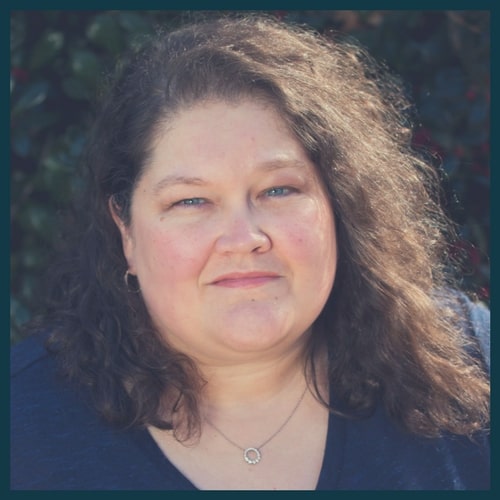 Angela Legg is The Diligent Woman from www.thediligentwoman.com.
She loves the Lord and loves to share God's word with others. She believes that confidence is not found within ourselves, but within God's word. When we are confident about God's promises and how they were created to build up our lives then we will be confident about who we are. She shares this conviction on her blog, in her many books which can be found on Amazon, and in her courses.
If you study with Angela, expect to find yourself pointed to the Truth of God's word and finding yourself in it.
Angela has been a Christian for over 30 years. Angela currently resides in Oklahoma with her husband of 25 years. They have five daughters (all of whom she schooled at home), two dogs, and one cat.